Détails du livre
Résumé
In this groundbreaking account – already an internation bestseller – Dr Marie-france Hirigoyen lays bare the destructive "hidden" phenomenon of emotional abuse. she agues that qwhile emotional abuse is not a visible as physical abuse, it is equally violent – and perhaps even more widespread. It is a rime whose aim is, she says, "a virtual murder of the soul".
Emotional abue exist all around us – in couples, in families, and in the workplace. but in an age where moral and behavioral standards are not absolute, society turns a blind eye to this insidious form of violence, tacitly condoning conduct that is both dangerous and perverse.
Illutrating her points with gripping case histories from her own therapeutic practice, plus popular examples ranging from the films of Hitchcock to the personal life of Einstein and the works of Ovid, Kafka, and Freud, Hirigoyen analyses the psychology of abusers and their victims as well as the dynamic between them. She breaks down the stages of emotional abuse, a process that begins with seduction and brainwashing and culminates in an open violence that sweeps the victim into a vortex of destruction.
Finally, she offers practical advice on how to break free of abuses's vicious hold.
Stalking the Soul is a call to recognize and understand emotional abuse and, most importantly, to overcome it. Sophisticated yet wholly accessible, this landmark account is vital reading for health professionals and victims of abuse, as welle as for the concerned public.
This book is available in 26 languages. Check out online stores:
Abebooks.com – Alibris.com – Amazon.com – Biblio.com – Bookdepository.com – Google Books

Sommaire
Introduction
I. La violence perverse au quotidien

1. La violence privée

La violence perverse dans le couple
La violence perverse dans les familles

2. Le harcèlement dans l'entreprise

De quoi s'agit-il ?
Qui est visé ?
Qui agresse qui ?
Comment empêcher une victime de réagir
Le point de départ du harcèlement
L'entreprise qui laisse faire
L'entreprise qui encourage les méthodes perverses

II. La relation perverse et les protagonistes

3. La séduction perverse
4. La communication perverse
5. La violence perverse
6. L'agresseur
7. La victime

III. Conséquences pour la victime et prise en charge

8. Les conséquences de la phase d'emprise

Le désistement
La confusion
Le doute
Le stress
La peur
L'isolement

9. Les conséquences à plus long terme
10. Conseils pratiques dans le couple et la famille

Repérer
Agir
Résister psychologiquement
Faire intervenir la justice

11. Conseils pratiques dans l'entreprise

Repérer
Trouver de l'aide au sein de l'entreprise
Résister psychologiquement
Agir
Faire intervenir la justice
Organiser la prévention

12. La prise en charge psychologique

Comment guérir
Les différentes psychothérapies
Conclusion
Bibliographie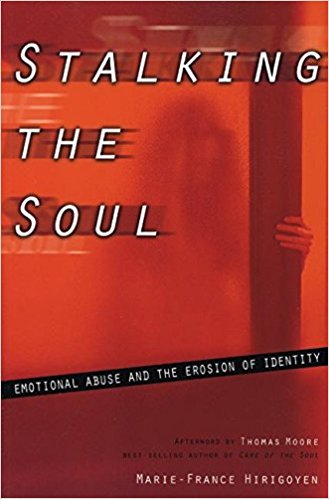 © Éditions La Découverte & Syros, 1998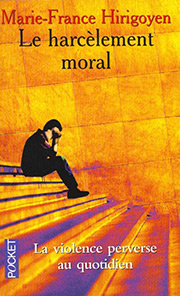 © Éditions Pocket